WEB

APP

Use the timer in full operation. Each license corresponds to a unique URL such as chronometro.gr/client-name, providing a lasting connection for other web devices for viewing the timer screen.

Viewers can enter the link into their device's browser and track the time spent in real-time.

The only interaction they have with the application is the option to display in full screen.
300€* / license-hostname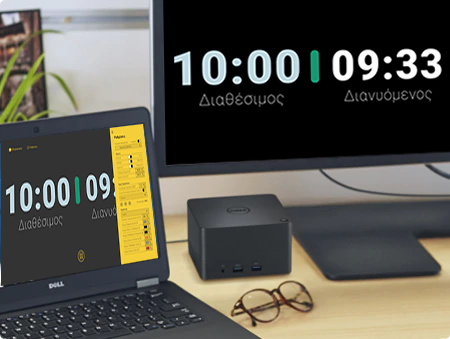 CHRONOMETRO WebApp, Order Form
The above prices do not include:
VAT and equipment's costs
Customer services